We have published the CAIR 2021 catalogue!!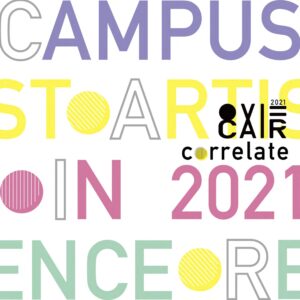 CAIR Working Team. (Eds). (2021). CAIR 2021: correlate. Faculty of Art and Design, University of Tsukuba.
CAIR 2021の記録として『CAIR 2021: correlate』を刊行しました。2週間に渡るコラボレーション制作の過程とその成果、招へい教員のコラム、各種プログラムの様子などを盛り込んだ、日英両言語による公式カタログです。
We have published CAIR 2021: correlate catalogue. This is the official catalogue in both Japanese and English, which contains: the process of 2 weeks art making and its results; the guest teachers columns and images of the various programmes.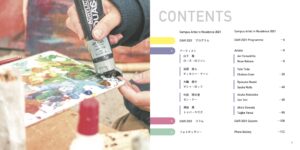 カタログの一部を、こちらからご覧いただけます。全てのページをご覧になりたい方は、筑波大学附属図書館(中央・体芸)をご利用になるか、CAIRワーキングチームまでお問い合わせください。
You could see some contents of the catalogue here. If you would like to enjoy the whole, please use the University of Tsukuba Library (Central, Art and Physical Education) or directly contact with the CAIR working team.