CAIR2021テーマ CAIR 2021 theme
Campus Artist in Residence 2021のテーマは、"correlate"です。
アートの実践を通して人々が互いに関わり、影響を与え合う場をつくることを目指し、このようなテーマに決定いたしました。
The theme for Campus Artist in Residence 2021 is 'correlate'.
It is aimed at creating a place where people can interact and influence each other through the practice of art.
CAIR2021メインビジュアル CAIR 2021 Main Visual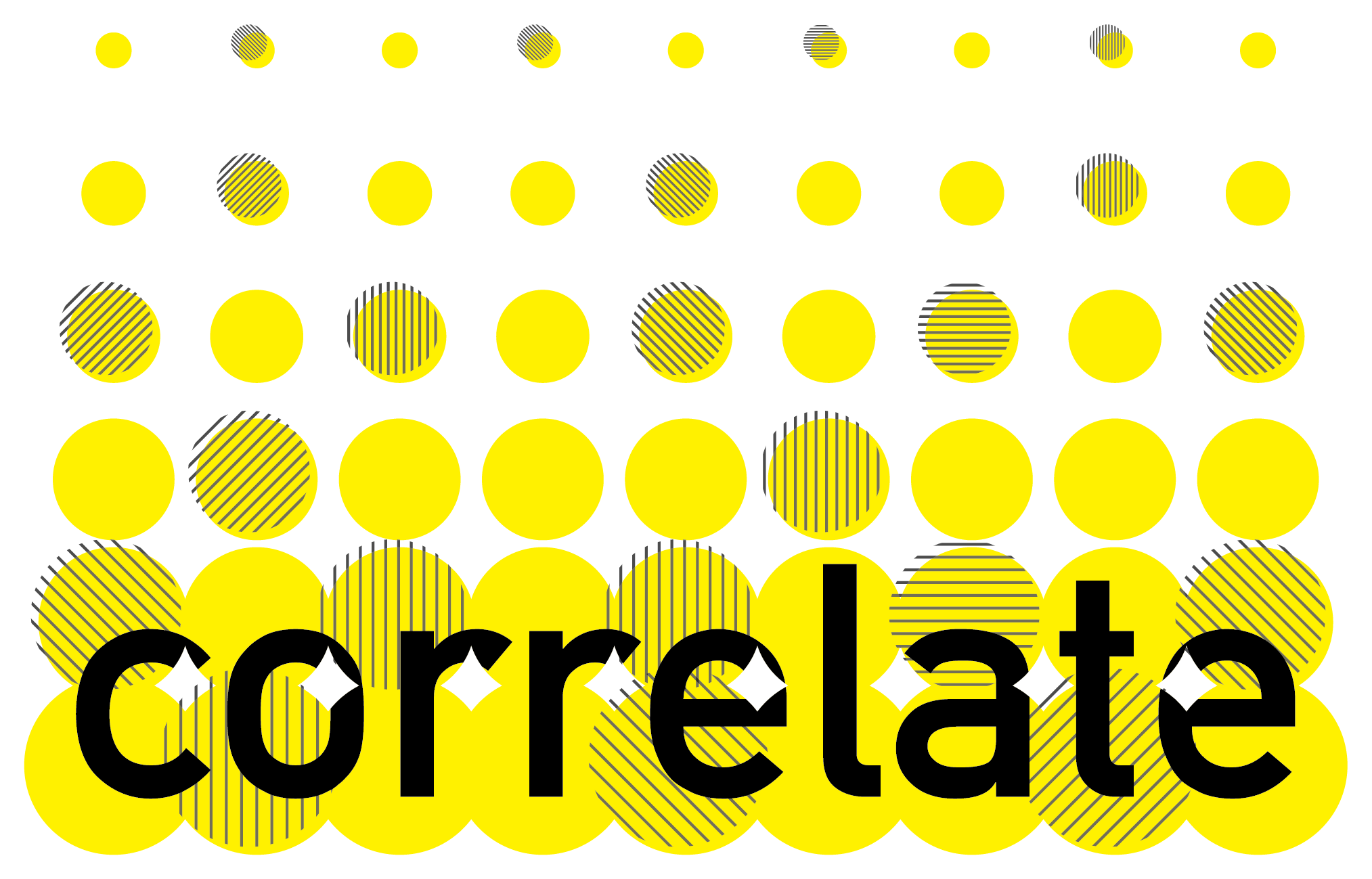 円をCAIRに参加する人々に見立て、参加する人同士の関わり合いが大きくなると文字が浮かび上がるという表現によって、テーマ「correrate」に込めた「関わり合い、影響を与え合うことで新たな何かが生まれる」という思いを表現しました。円の上にアクセントで入れた斜線は、角度を変えることで人々の多様性を表現しています。
We linkned the circle to the people who participate in CAIR, and expressing that letters emerge when they were more involved with each other, We expressed the idea that the theme "correrate" included "Creating something new by to get involved with the people and influencing each other."
The diagonal lines accented on the circle express the diversity of people by changing the angle.