CAIR2022テーマ CAIR 2022 theme
Campus Artist in Residence 2022のテーマは、"FEEL"です。
アートの実践を通して人々が関わり合い、新たな学びを得たときや互いに影響を受けたときに感じる心の変化を大事にすることを目指し、このようなテーマに決定いたしました。
The theme for Campus Artist in Residence 2022 is 'FEEL'.
It is aimed at interacting with people through practice of art and cherishing of the change of mind when they gain new learning or are influenced by each other.
CAIR2022メインビジュアル CAIR 2022 Main Visual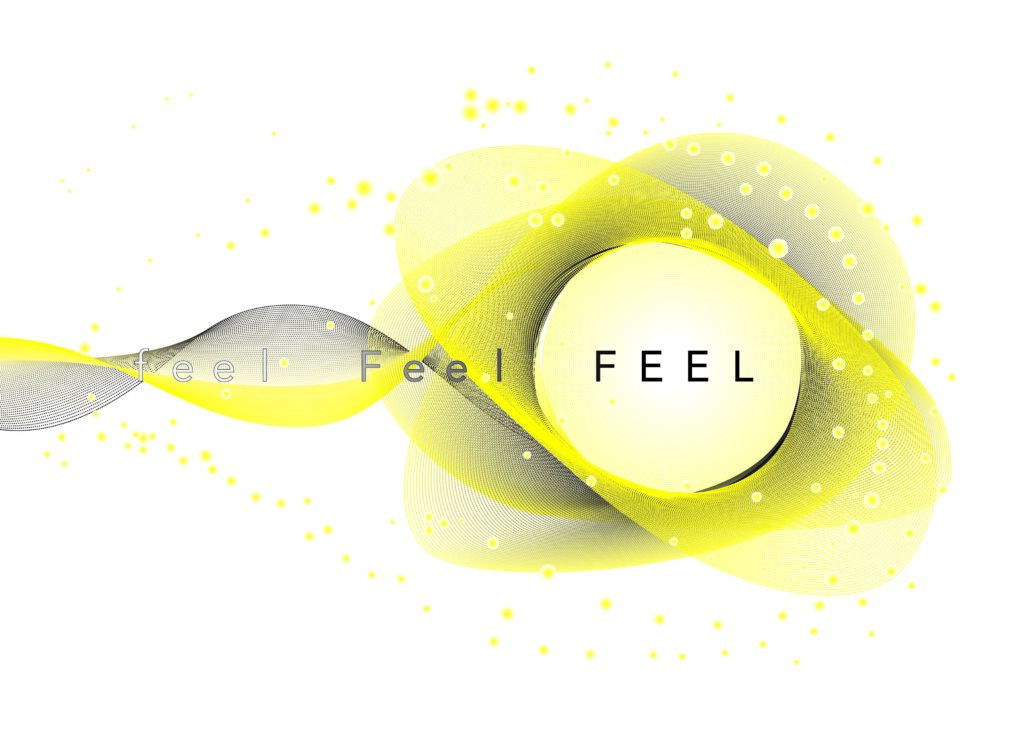 「FEEL」には『気づく、わかる、感じる、影響を与え合う』という意味から、知覚的・主観的であること、また有機的で時系列的な側面があると考えました。
アーティストやキュレーターたちの考えが徐々にイメージやビジョンとなって形成されていく様子を、波が相互に混ざり合い形となっていくような流動的な形態で表現しています。
The word "FEEL" means "to notice, to understand, to feel, to influence each other," and we thought it had perceptive and subjective aspects, as well as organic and time series aspects.
It expresses how the ideas of artists and curators are gradually formed into images and visions in a fluid form in which the waves are mixed with each other.