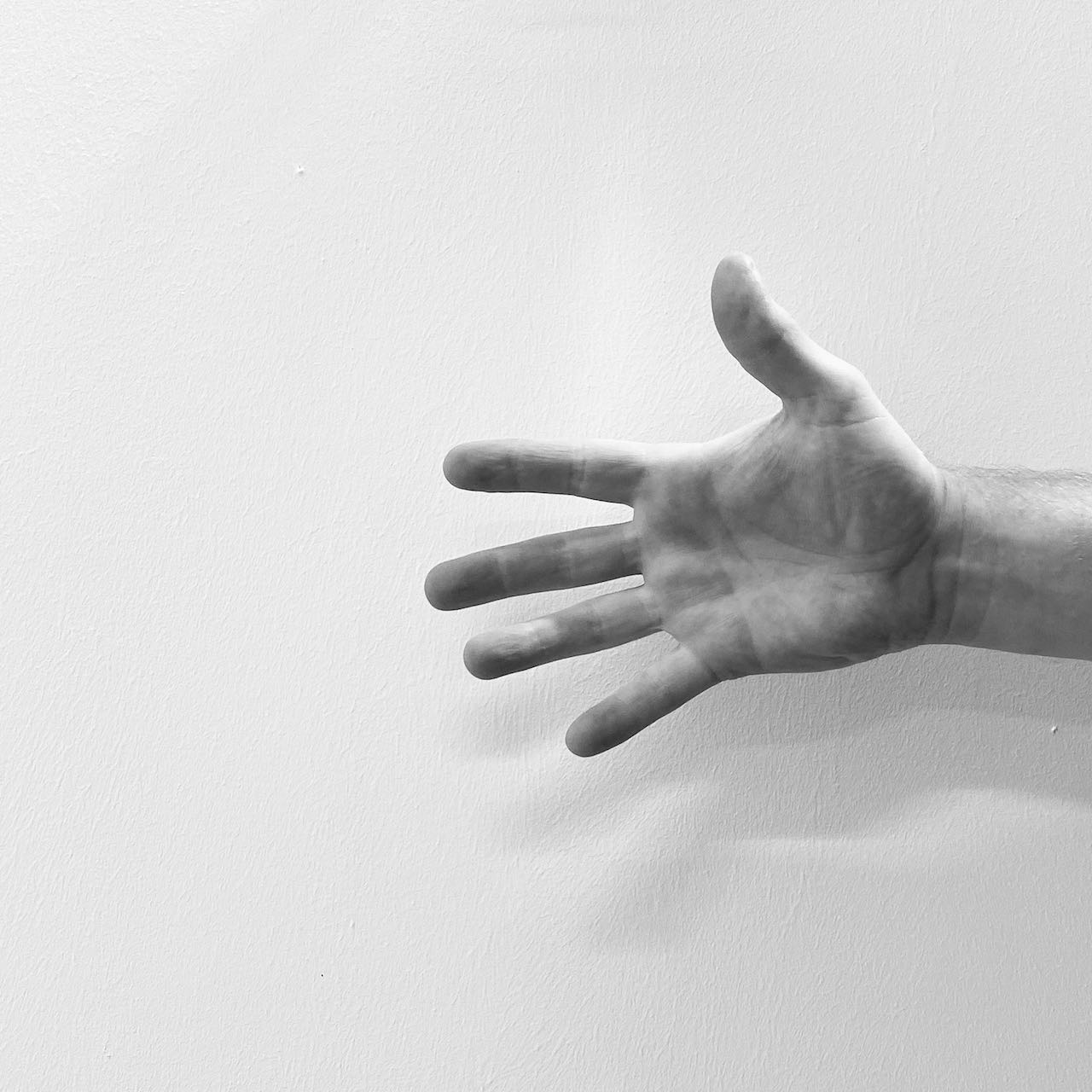 CAIR2021の関連企画として、参加学生アーティストの所属大学の一つであるユニバーシティ・カレッジ・ロンドンの教員、アンディ・アッシュの展示を行います。 
The exhibition by Andy Ash (Lecturer in University College London) will be conducted as one of the CAIR 2021 related events.
'Recent Films: Hands Catching Perceptions' by Andy Ash
会場:筑波大学アートギャラリーT+ 
会期:2021年2月15日(月) – 2月19日(金) 
Venue: T+ Gallery, University of Tsukuba 
Date: 15th February – 19th February 2021 
特別企画:オンラインギャラリートーク  
日時:2021年2月19日(金) 19:00 – 20:00 
参加希望の方は、こちらからお申し込みください。  
Special: Online Gallery Talk  
Date: 19th February 2021 19:00 – 20:00 (JST) 
Click here to register 
________________________________
 
2020年、ブライトン(Brighton:イングランド南東の街)にある作者のアトリエRed Herring Studioで制作された白黒の映像作品である。本シリーズを一般に公開するのは今回が初めてとなる。各映像には、本人の右手を撮影した画が次々に登場する。それらは、アトリエの周囲や材料、物、道具を使いながら、作者の制作プロセスにおける概念的な発想、感覚の特性、またそれを構成する要素について探究する様子を見せてゆく。ある意味、手を使ったパフォーマンスであるといえる。 
This is a selection of four black and white digital films made by Andy Ash at his Red Herring studio in Brighton during 2020. This is the first time he has shown this series of short films publicly. In each of the tightly shot frames the artists right hand is seen. They progress using the artist's studio environment, materials, objects and tools as stimuli to explore the conceptual ideas, sensory properties and elements of his artistic process. They are like performances with hands. 
_________________________________ 
Website: www.1andyash.com – Instagram: @1andyash – Twitter: @1andyash